An IRL Crystal Halberd & Membership - NXT Screenshot
4/22/2016 By Clair
NXT, who is a new game client, is released in RuneScape. To celebrate this event, the official community has assigned chances to gamers for a life-sized Crystal Halberd and membership for 3 months.

You need to get a screenshot of the most stunning image, from NXT's eyes to RuneScape.

You are able to enter this draw by sharing this on Facebook, Twitterr, YouTube or Insatgram with hashtags #RuneScapeAt15 and #RSNXT. The most favorable one will be awarded with membership for 3 months and Crystal Hallverd. There will be other three winners, and each of them will get one month membership.

The following concept is the basis for Crystal Hallverd.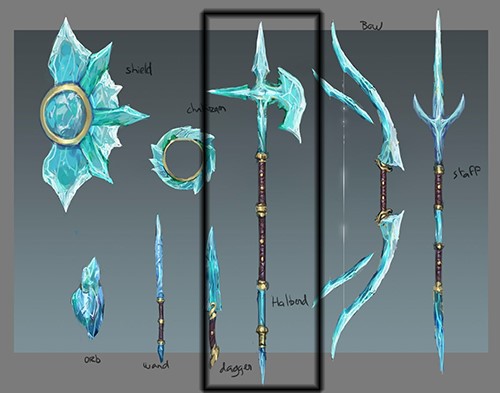 If you are inspired, why don't you install NXT and enjoy Gielinor's new heart now? Just begin to meet God Ward Dungeon 2 and explore Prifiddinas's beauty.

You can also send email to the official email with "NXT competition" as title. Remember to add your character name and a link of your video image.

Good luck to you!