Crown Store Showcase in TESO
4/18/2016 By Clair
There are new arrivals to the Crown Store! The stocks on Crown Store have been revealed, including 2 new pets, 2 new mounts and 3 new costumes. You can have a look at the showcase below.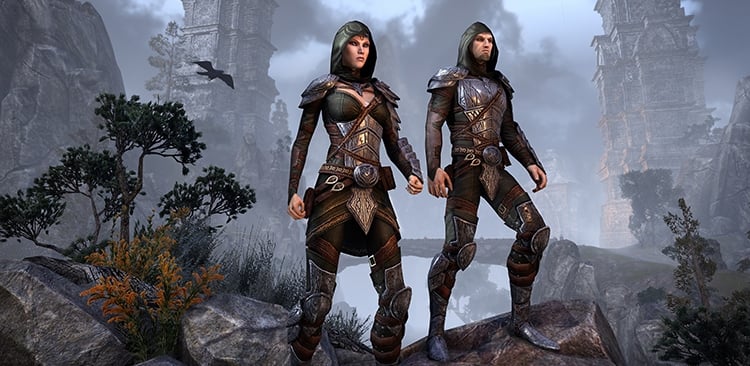 Costumes
Active Wear of Graht-Climber
Stitchmaster Moneriel said that all gamers will have to climb the graht-oah and clean the house-pod gutters, But it doesn't mean that all of us need to wear like a frump. Now Active Wear of Graht-Climber is available since 14th, April.

Doeskin-and-Chamois Woods Wear
Stitchmaster Moneriel, who is the Elden Root's Garb-spinner, said that this will make you be covered from the head to your toe. You will feel easy and free with this suit, and it is available since April 14th as well.

Elven Hero Armor
Elven Hero Armor pays tribute to the Aldmeri Dominion's High Elven hero. Now you can adopt this epic appearance to honor Altmer. It is available from April 7th to April 11th.

Pale Velothi Guar
With this, you are able to survive even under the harshest conditions. It is available from April 21th to April 25th.

Pride-King Lion
As one of the top predators on northern Elsweyr's savannahs. If you are confident enough, you can get one to control. It will be available from April 28th.

Moonlight Senche-Tiger
After the Revelation of Riddle'Thar, this has been the silvery and sleek guardians of the moons' Khajiiti temples. It has been available since April 7th.